Roofing solutions to rely on
No matter what you require for your roof, we're a top level, highly regarded business who can assist you with the following roofing services:
Construction of new roofs
Repairs to old roofs
Roof renovation work
Gutter maintenance
Renovation of chimneys
Velux skylight fitting
Soffit & fascia work

Tile, slate, felt & fibreglass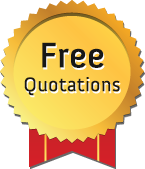 We service Brentry and Henbury customers with a vast range of affordable roofing solutions for your convenience. No matter what the problem may be, our experience in roofing means we can find a low cost solution for you.
For assistance in the BS10 area, get in touch with our contractors today on 0117 345 9390.
Solutions whatever you need
Our customers come back to us again and again for help with their roofing, and that's because:
We're a fully qualified roofing team
More than 25 years in the roofing industry
No charge for estimates or consultations
Guarantees on all projects that we do
Rates that are affordable and competitive
Service anywhere in the Bristol locale
We have the talents and expertise to deliver on every roofing project. You know you have got the pros when you choose our team.
What are you waiting for? Pick up the phone now!