Need new guttering or a gutter repair in Bristol?
For over 25 years, we have been providing traditional and modern guttering services for all types of properties. We will help you with:
Brand new guttering
Gutter repairs
Soffits, fascias and barge boards
Down and fall pipes
Eaves felt and rotten rafter ends
Other guttering services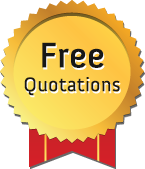 Whether you need a small gutter repair or a completely new set of guttering, we will ensure very competitive pricing and the very highest standards, guaranteeing a perfect result on gutters, fall and down pipe repair.
Our team of roofers undergo constant training, so you know your roof and guttering is in safe hands when you choose us. Call us on 0117 345 9390 to find out more.
Hassle free guttering services
All work is carried out with the greatest attention to detail, and by choosing us you will see that we offer:
More than two decades experience in roofing
Local roofers covering the Bristol area
Competitive rates on every service offered
Free estimates given to all customers
Fully qualified roofers you can rely on
Extensive and lengthy guarantees
With years of industry knowledge and unbeatable experience in dealing with guttering and gutter repairs, we are the right roofing company for you to help with your roofline.