Helping with your roofing
Need help with your roofing in Knowle? Then call us today for:
Roofing construction
Repairs to roofing
Slate & tile roofs
Fibreglass & rubber
Chimney restoration
Skylights from Velux
Replacement roofs

Gutters & rooflines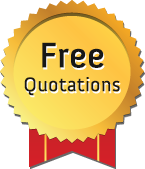 We approach every job with a professional attitude, and take great pride in the work that we are doing on your home so you are sure to get outstanding results every time. We also offer guarantees with every project that we undertake in Bristol.
Don't let a small problem get too big. Contact us now on 0117 345 9390 to get your Brislington roofing issues seen to right away.
Skilled Bristol roofers
Our skilled, qualified and experienced roofers can assist you in Brislington and Knowle and are reputed for the following services:
Fully qualified team of roofing experts
More than two decades in the trade
No charge for estimates or consultations
Low, competitive rates on all services
Service all over the BS4 area
Guarantees on every project
Our expert team have the ability and understanding to deliver on every roofing job. You can be sure you have found the professionals when you choose us. See for yourselves by getting in touch now.